East Africa
Safari, Cultural Immersion & Yoga retreat
Are your feet are calling you to walk upon the red earth of Mother Africa? It is time to witness the wilderness and lose yourself in the mystery of the unfolding moment. Will you join me on our East Africa Safari, Cultural Immersion & Yoga Retreat?
This is an adventure back to your roots, to reclaim your wild essence, learn from ever-changing and life giving patterns of nature and immerse into a new culture that is deeply connected to the natural rhythms of life.
This is the trip you have been waiting for. I have designed it so that you can enjoy the best of East Africa and fit as much in as possible whilst enjoying a relaxed pace. You will stay in beautiful, natural environments and be well cared for be the incredible people of Africa. I will be with you each step of the way and guiding you deeper into the heart of your own humanity. We will engage in service work, conservation efforts, gave upon gorillas in the mist, trek along with the chimps in the trees. We will visit maasai villages, sleep under the stars, witness the big 5 game and relax on the beach.
We will fit yoga and meditation around our activities to cultivate mindfulness, a deeper connection to the land and people, an impeccable curiosity and beginner's mind. Travel can be exhausting. To combat emotional, mental and physical fatigue and to keep the adventurous spark alive in your heart we will lovingly engage in daily mindbody practices maintaining overall wellbeing.
Because Nairobi is a central hub for the region we will use is as our base and from there venture out to the next destination. You are welcome to participate in the entire month long program or join for one of the sections only. I have done my best to keep the price reasonable whilst not cutting corners or skipping on the good stuff. You will be amazed!
Africa is calling you home. You will visit the River Nile, the Impenetrable Forest, the Arabian Sea, the Maasai and the Bush. The world is changing fast, now is the time to see these incredible creatures and natural wild habitats. There will be a lot of travel so be prepared. Only 15kg bag is allowed for each traveler! Pack light. Leave your ego and worries behind. Step forward on an adventure of a lifetime. Let the journey begin!
Part One: Weeks 1 - 2 Uganda & Kenya
20 December - 2 January Christmas & New Years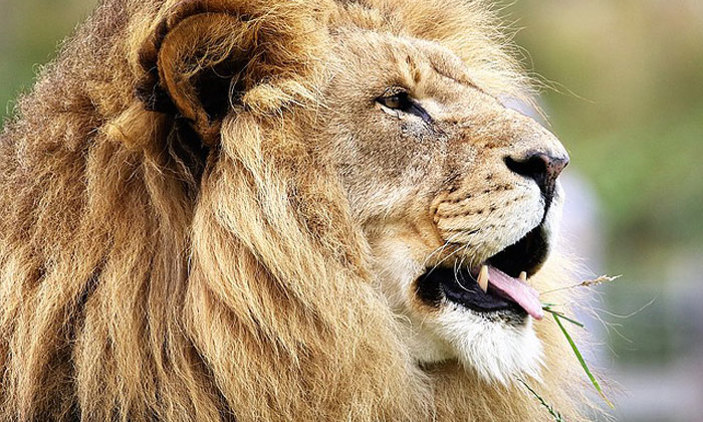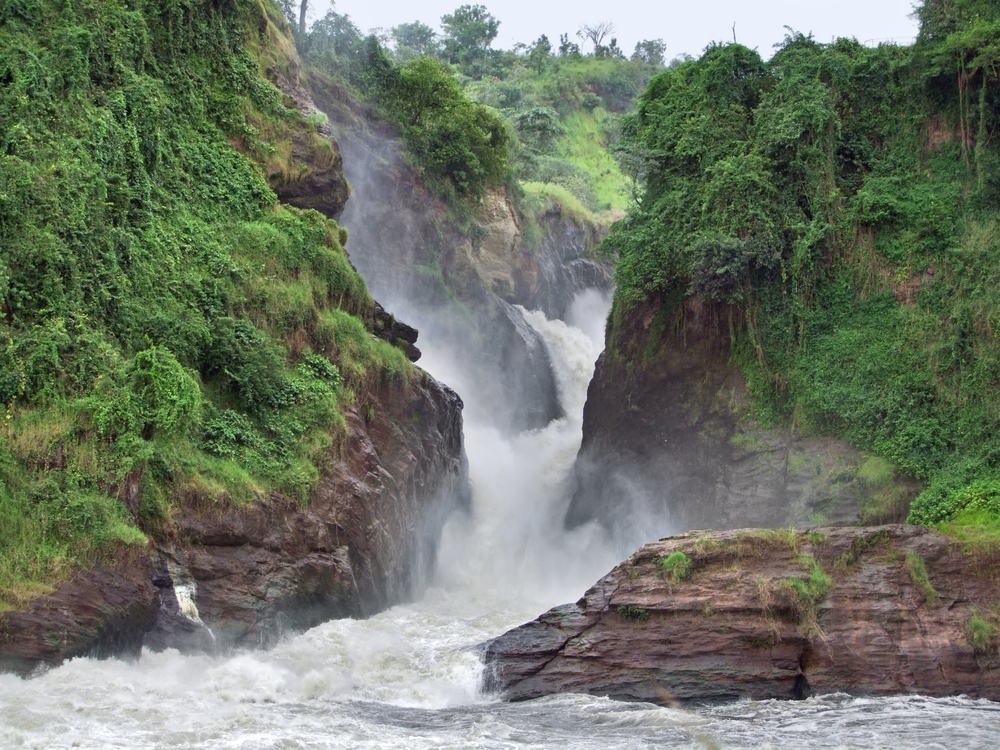 Uganda PRimate Safari and The Nile River
We gather at the Stanley Sarova Hotel in the heart of Nairobi to acclimate and get familiar with the local culture and time zone. From Nairobi we will fly to Uganda and make our way down South to Bwindi. There we will stay for 3 nights. During that time we will venture into the Impenetrable forest for our Gorilla Safari. We will track until we spot them. Then settle in and watch them mindfully as they live their lives.
From Bwindi we take a small plane up North to Murchison Falls National Park. During that time we will visit our chimpanzee primate relatives in the Budongo forest, enjoy boat safari cruise of the falls on the Nile, hike to the top of the falls, as well as a delta cruise on the Nile. We will return to Nairobi for the next part our our trip.
There will be many opportunities to discover the nature parks, encounter animals as well as the local village culture. I will create a space for us to practice yoga and meditation when possible. We will observe sunrise and sunset where ever we are. we will share daily meals and reflect back on the incredible experience of being face to face with our primate relatives.
Highlights
Chimpanzee Safari
Gorilla Safari
Murchison Falls
River Nile Delta
Spend Christmas far away
Kenya Culture, Conservation and the Big 5
Due to all the air travel we will stay one night to ground down in Nairobi before heading up north to the Bush. In the early morning we will drive 4 hours up to El Karama a 14,000 acre conservation ranch in the deep bush. Here we will get to experience all extraordinary amenities of the ranch to include pool, eco-lodge and a working farm that supports 60 families. We will go on big 5 game safari and see lion, leopard, rhinoceros elephant, and Cape buffalo. Also on the ranch Zebra, hyena, Giraffe and hundreds or bird species can be spotted.
We will walk to a nearby masai village and learn about their local ways and have a chance to buy some gorgeous handmade crafts. For new years eve we will camp out in the bush, build a fire and gaze upon the stars immersed in the wild. An epic way to ring in the new year! The next day we will travel to a women's only village, learn from thw women who are rising and support the local girls who have initiation rites that don't include female genital mutilation.
We will observe the sun rise and sun set and fit in yoga, meditation and mindfulness around our safari and cultural activities. We will share meals and recall all the beautiful images we saw that day. We will be grateful that we are part of the conservation efforts just by staying at El Karama we are contributing via donation and park fees. It will be worth every penny to protect and enjoy the beauty and abundance of Kenya, Africa. We will return to Nairobi with the option to catch a flight home or continue on to the 2nd portion of the trip
Hightlights
Wildlife Conservation & Eco Lodge
Massai Village
Big 5 Game Drive
New Years Bush Camp out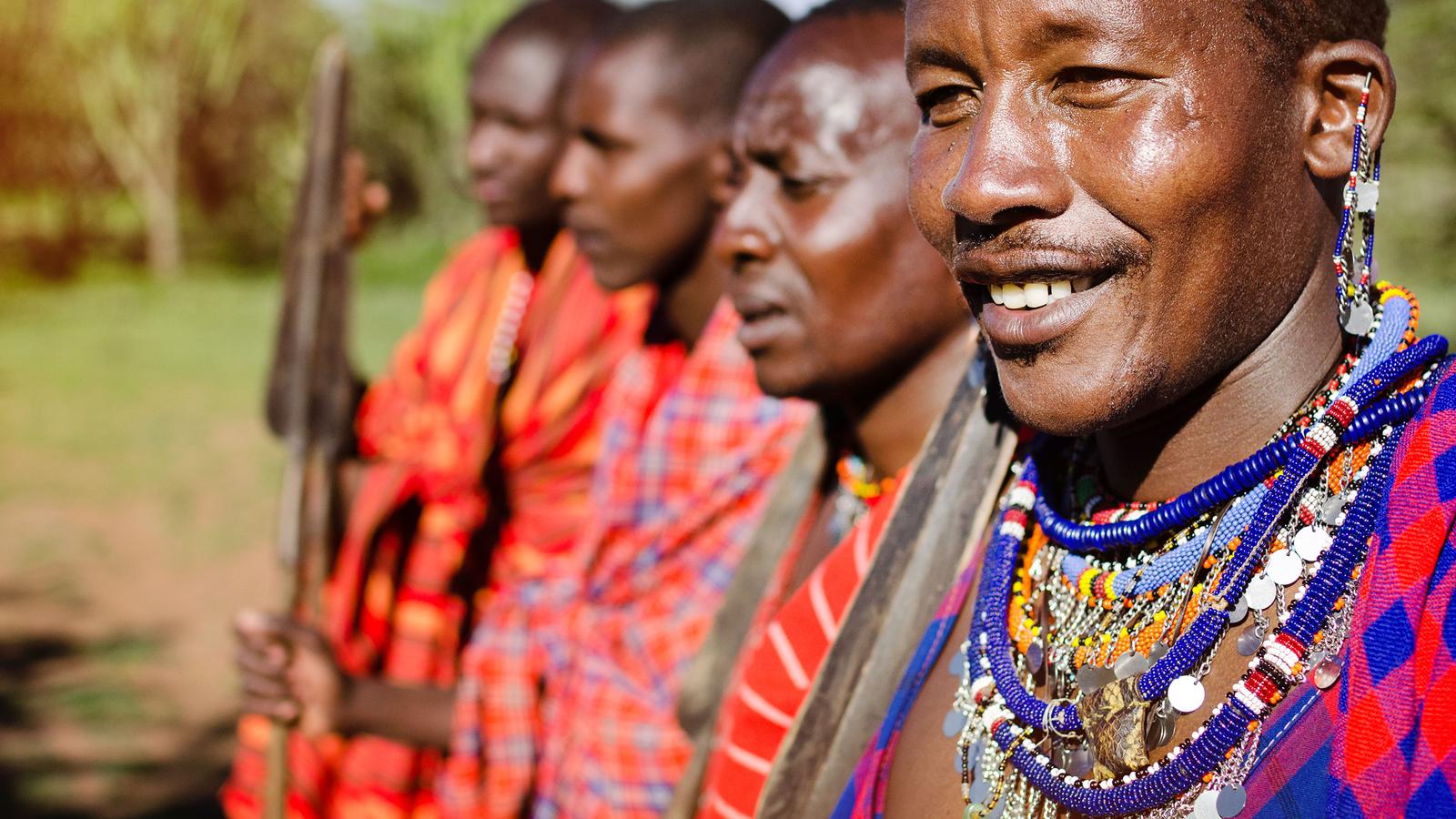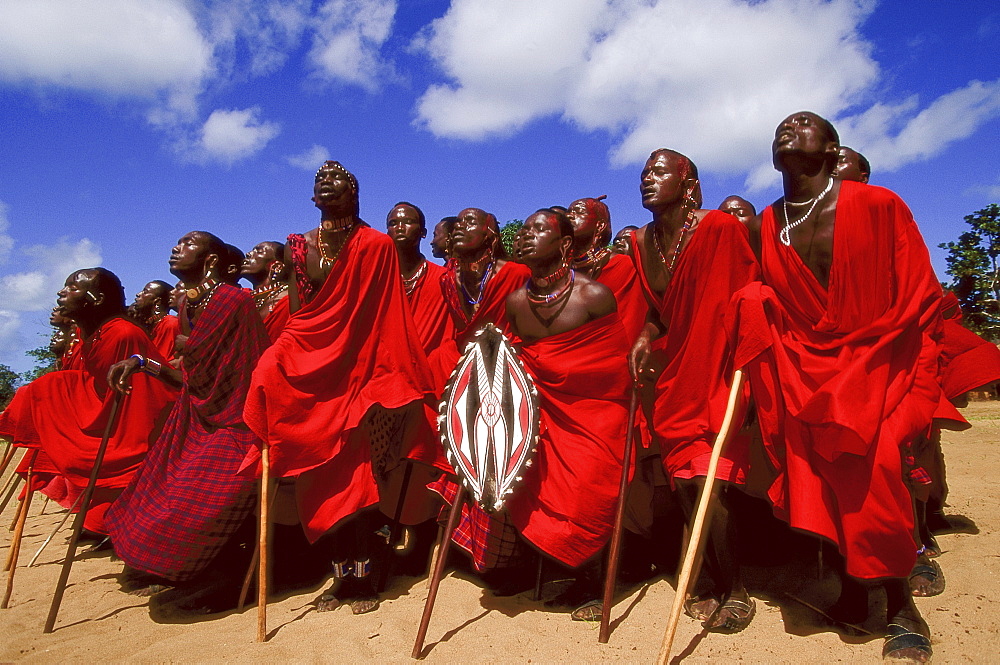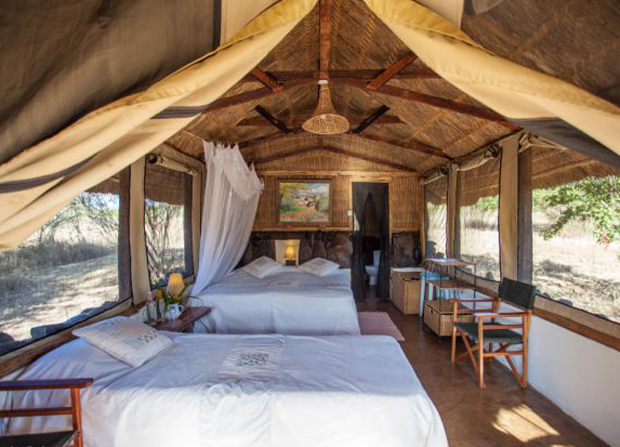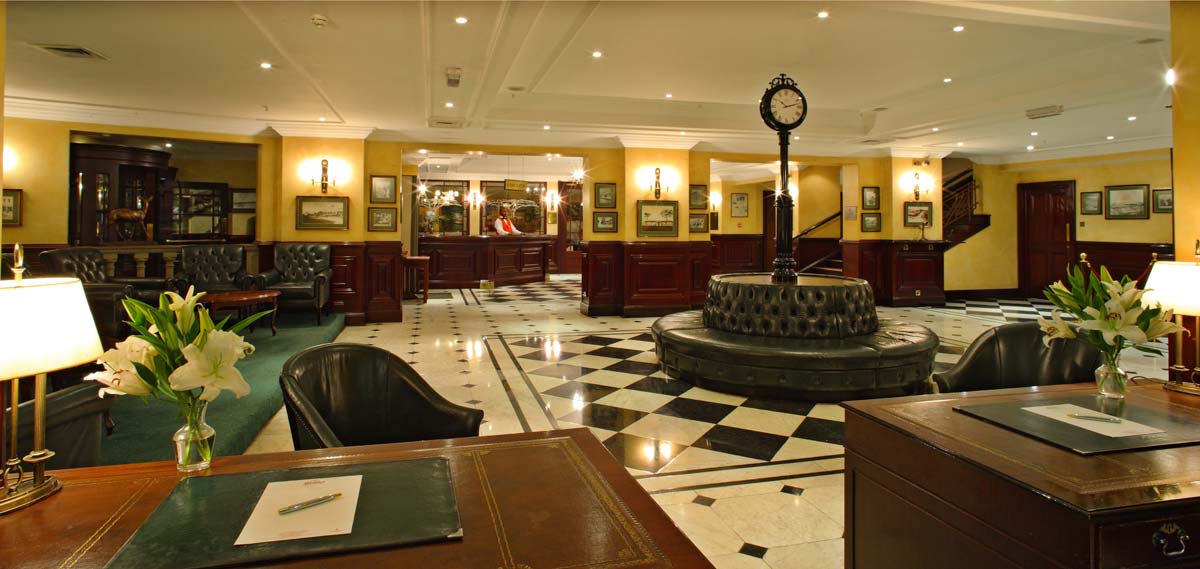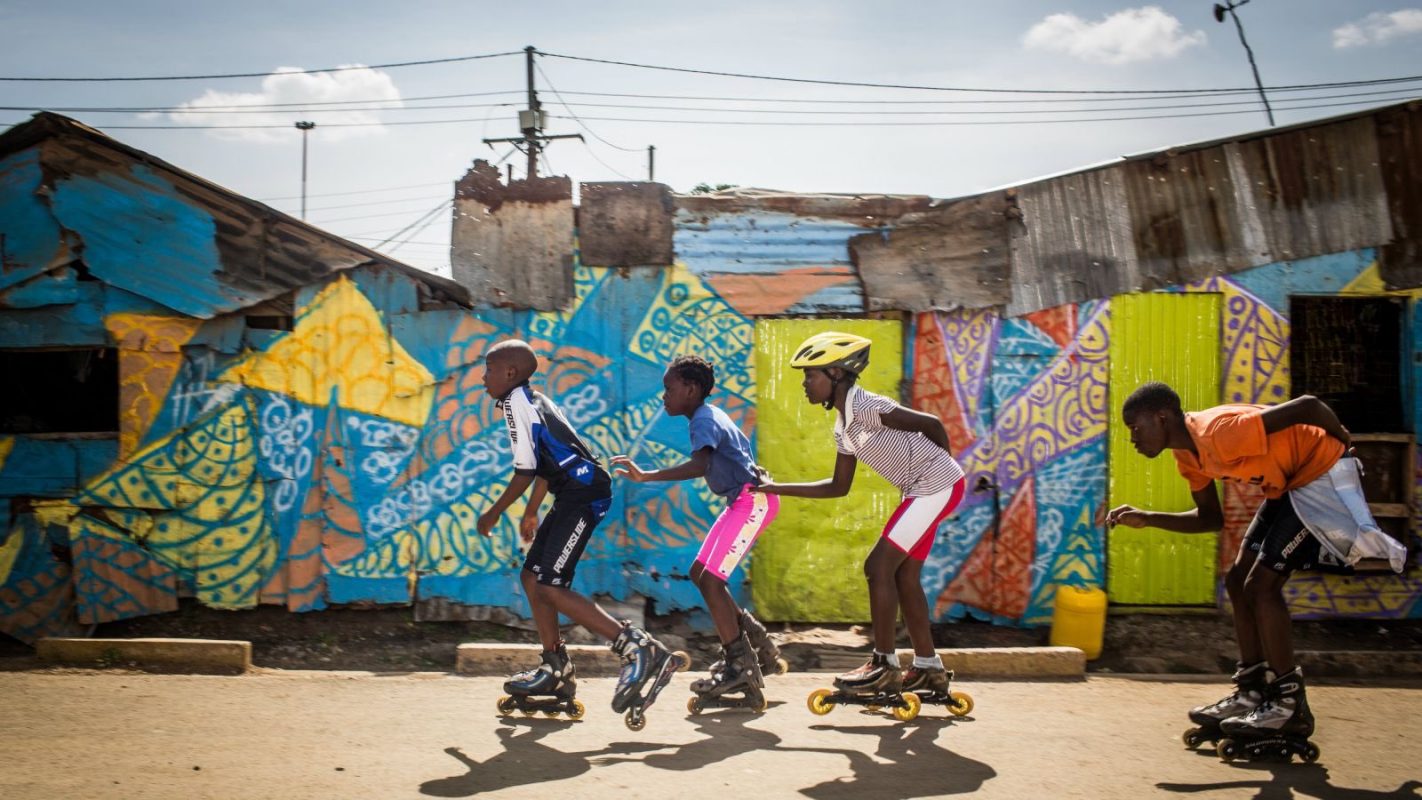 Part 2: Weeks 3 - 4 Tanzania Mainland Tented Camp Safari & Zanzibar Beach Retreat
1 January - 14 January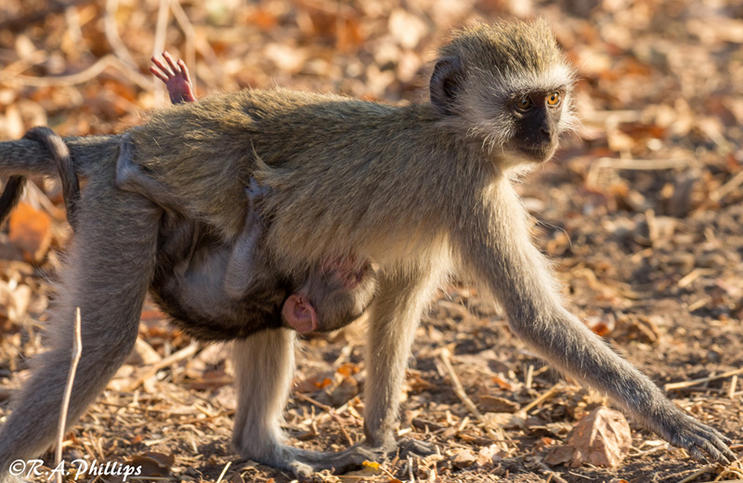 TanzaniA Tented Camp Game SaFari
Tanzania is epic! We will gather together in Nairobi were some may leave and others may join. The next morning we will fly to the Southern Parks where our tented camp in the Ruaha National Park will be waiting for us. I have choses this region (skipping Serengeti) because it is further out of the way and less popular which means less tourists and jeeps in our view. It will require more travel time. Pack light and be prepared for an adventure!
We will stay for two nights inside the park so we might encounter Elephants walk by our table or zebra gather in front our our tents! Can you imagine. It's going to be beyond epic! In Tanzania we will see all the game with daily observance of sunrise and sunset. You will sleep in tents and become one with the natural rhythms of life. We will be far away from other people and enjoy some deserved silence along with the sounds of the wild.
From Ruaha we will continue our tent camp safari to Selous National Park and stay for another two nights at another amazing tented camp. All our needs will be met with the most luxurious service whilst not being too lavish. We will be comfy and eat well. Our hearts will align with the land and we will remember this experience forever in our cellular memory. We will of course fit in yoga and mindfulness around the other activities.
At the end our this week we will arrive in Zanzibar and stay for 2 nights in the old Stone Town city. There we will dive into the cultural scene. We will stay in the heart of the old colonial district where we can get some good coffee, check out the local street art, visit spice farms, and visit museums or simply watch the people go by from a rooftop lounge. Pure joy!
Hightlights
Tent Camps in the Ruaha & Selous Parks with the Animals
Secluded Camps, less tourists more space
Immerse into the wild
Stone Town, Zanzibar City
Zanzibar beach Yoga Retreat
Our last week will be spent on the white sand beach. From Stone town we will drive to the south eastern side of the island where we will find our little oasis tucked up long the beach. Each morning and evening we will engage in yoga and meditation practice. We will observe the sunrise and sunset, lounge by the pool or dip into the Arabian Sea.
During the day there will be options to explore the island. You can go check out other beaches, visit the local national park and see some super cute monkeys. Maybe you want to snorkel or get a massage. Perhaps you can spend hours writing your memoirs as you gaze out into the big blue sky and sea.
This will be a week of leisure, yoga and a slow easy pace in paradise. We will settle into the rhythm of island life and enjoy daily ritual of yoga sadhana and observance of sandhya, the rising and setting of the sun. There will be ample time to relax and reflect.
If you are a yoga teacher you can earn 35 hrs of YA Continued Education credits. You will deepen your study into Primal Flow Yoga, Tantric Breathwork and Buddhist Meditation. Each day we will study tantra, mantra, mudra, bandha, pranayama, asana, kriya as well as study the dharma through lecture and sangha.
HIghtlihgts
Private Villa with pool
Villa on the beach with sunset
Daily Primal Flow Yoga and Meditation Immersion
Rest & Relaxation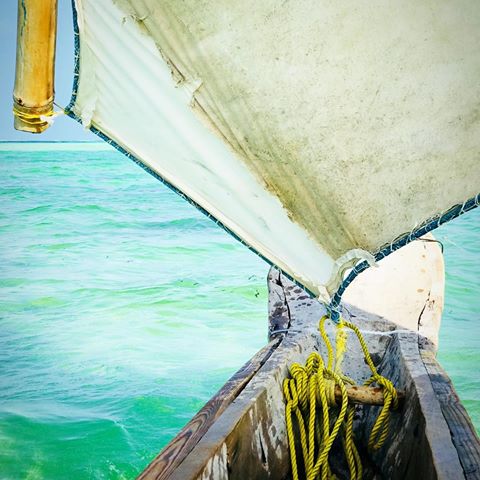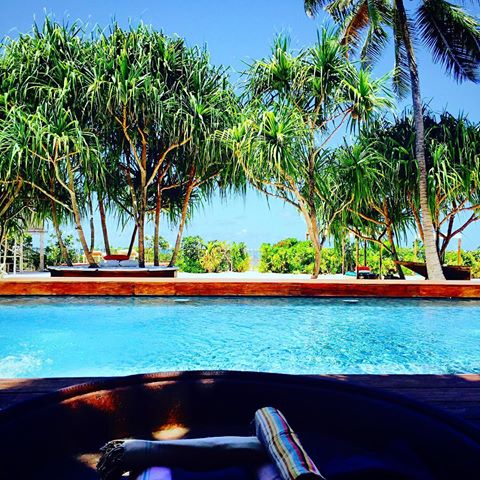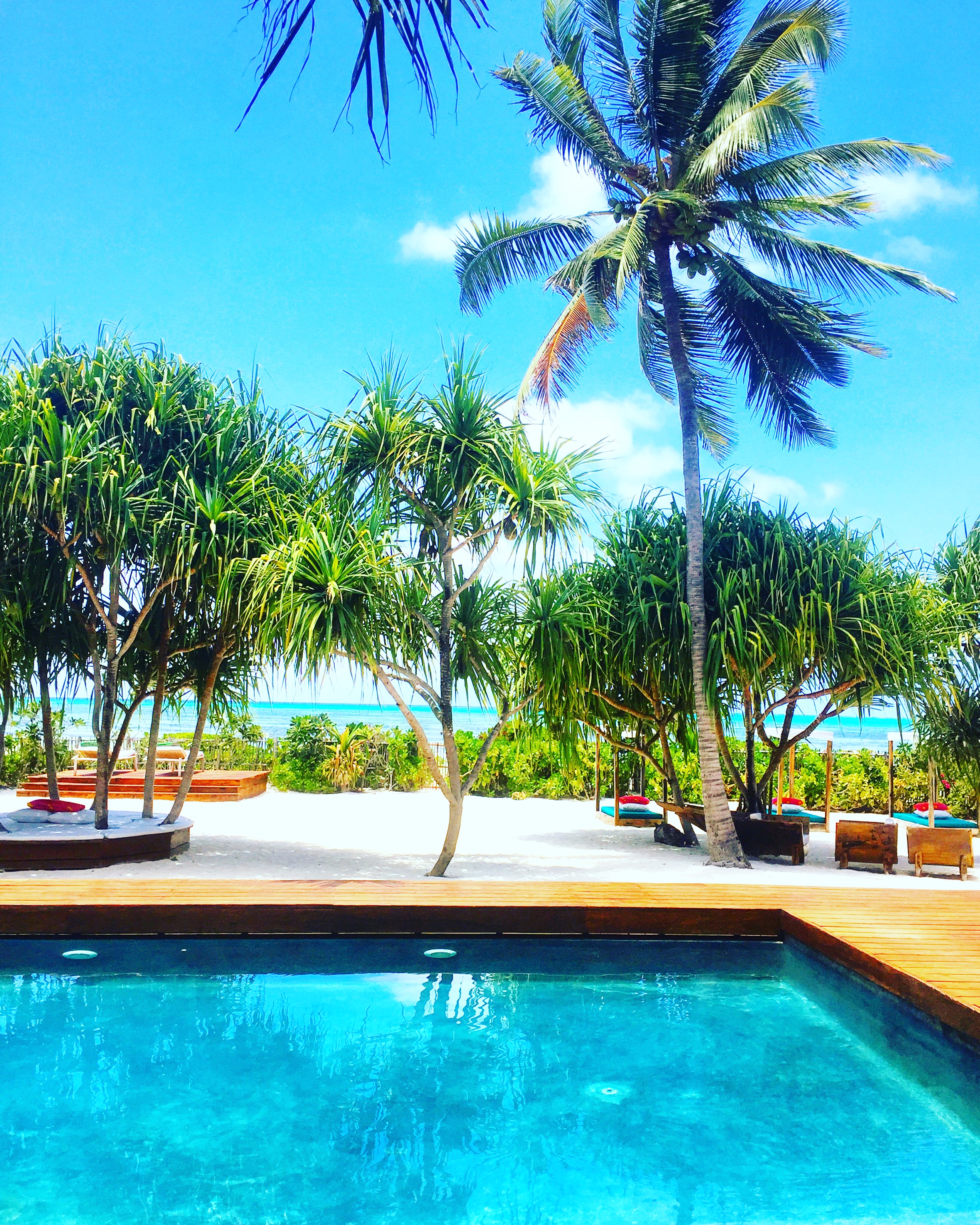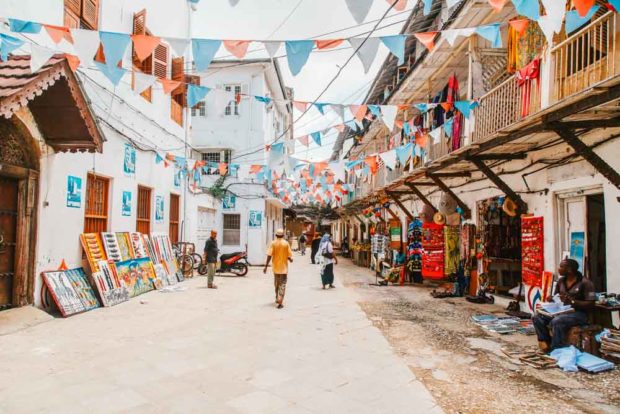 Part One:
Week 1 - Uganda Primate and Nile River Safari
Hotel stay in Nairobi with Breakfast

Beautiful Safari Lodges in Bwindi & Murchison National Parks

All meals whilst on Safari
All guides and transportation
Park entrance fees as per itinerary
Chimpanzee permit and safari
Gorilla permit and safari
All transportation from and returning to Nairobi
Game Drive
River Nile Delta Safari Cruise
Bottom of Murchison Falls Boat Cruise
Led Primal Flow Yoga & Meditation
Bottled water
Optional
Hot Air Balloon Ride
Nature walk
Community/village walk
Part One:
Week 2 - Kenya Culture, Conservation and the Big 5
Hotel Stay in Nairobi with Breakfast
All meals at El Karama Lodge and Safari
Accommodation at the gorgeous El Karama Lodge
All guides and transportation
Big 5 game drive
Lunch in the bush
Safari activities such as walking, fly camping, bush meals, visiting the rock hide, tracking,
Night Safari game drive
Led Primal Flow Yoga & Meditation
Farm visits & Swimming pool
Bottled water, soft drinks and house alcohol
Animal sounds while you sleep
Visit Twala, a local Maasai village
Yoga on the plains and dinner under the stars
Conservation fee
Optional
Part 2:
Week 3 Tanzania Tented Camp Safari & Stone Town
Hotel stay in Nairobi with Breakfast 1 night
Flights within Tanzania
Eco-safari in Ruaha & Selous National Parks
Big 5 Game drives & guide in both parks
Tent at Mdonya Old River Camp in Ruaha Park
Tent at Lake Manze Camp in Selous
Hot Springs
Yoga & Meditation
Animals in your camp!
Park permits and entrance fees
All meals
Ensuite Bathrooms
Solar-heated water for showers
Chest with lock in each tent
Power: solar & generator
Charging point for electronic devices at the camp office
2 Nights Tembo Hotel and breakfast in the heart of Stone Town
Optional
Boat Safari
Walking Safari
Dine at the Rock
Tour around Stone Town
Part 2:
Week 4 Zanzibar Beach Yoga Retreat
Beautiful beach front villa in paradise
Brunch and dinner
2x daily Primal Flow Yoga
Buddhist meditation
Workshops
Daily cleaning of the rooms
Swimming pool
Garden
tv with international channel
wifi access
guards during the night
Return flight to Nairobi
Hotel stay in Nairobi with breakfast 1 night
Optional
visit Jozani Forest and visit the monkeys
snorkel
visit Prison Island
Sunset boat ride
Spice tour
Visit Old Fort & Museum
Does not include
Visas, additional drinks, tips, items of a personal nature, personal non-optional travel insurance, flights to/from Nairobi, activities not outlined in itinerary, a few meals so that you can go out and enjoy the local town and culture, donations, gifts, curio items, replacement for missing items, laundry service.
Requirements
Travelers insurance
Emergency Contact Information
Healthy mind, body and soul
Sign a liability waiver
Be open to adventure
Be able to take small planes
Pack 15kg max, plus small personal bag
Who's Coming to Africa?
Part One: US$8,600 Early Registration, + $600 after May 7, 2018
Part Two: US$5,400 Early Registration, +$600 after May 7, 2018
Full month: Save $200
REGISTRATION OPENS APRIL 12, 2018